The first time I ever put on a British vest will stay with me for the rest of my life. To say I am proud of my birth country is an understatement. But, training in Sweden with the Swedes has been my home from home. To say these guys have looked after me, would be putting it mildly.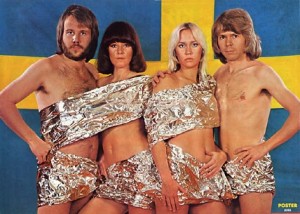 Yannick my new coach is a breath of fresh air from all the other coaches in the system. Not to say the other coaches are bad, but his ethos and style is what I've been looking for since my decline as a high jumper. Yannick and his talented wife Emma, both are helping me so much in my high jumping.
The group makes me feel like a brother and each of them help me as they would a sibling. Christian Olsson the godfather, not only lets me stay in his house, but even lets me beat him at playstation, which I know must be hard to swallow. Christian and his beautiful snugin wife Gordana feed and water me, in presidented ways.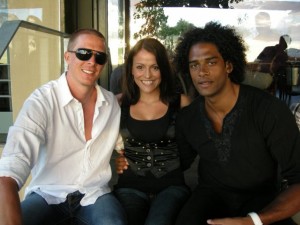 My little brother Martyn Ericsson has perfect technique with drills and runs like Carl Lewis, constantly helping me with my grasp of the Swedish language (puss puss – is that wrong?!). Uncle Anton is always the passionate one of the group. He breaks down everything for me with great love. Mathias Strom baby of the group, but by no means in talent. This 6ft 7 friendly giant is the future of the group and a sweetheart.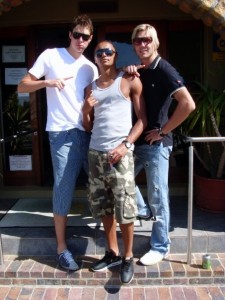 The rest of the team, who I'm just getting to know all seem positive and friendly. Next stop Portugal. See you guys there!