Ambassador
Brand Ambassador
As a sports personality and public figure I've been invited to work with many high profiled brands and companies. I'm able to connect with clientele around the world using my skills learnt from over 21 years of travel and competing on a world wide arena.
Graham Watches
At the end of 2011 I was invited by Graham Watches to become an ambassador to their brand. This luxury watch company is connected in the motor sports world, both with cars and motorbikes and many of their current Ambassadors are racers and high profiled celebrities. The reason I like Graham is that they are a very family orientated brand, with emphasis on excellent customer service, extremely high quality products and a wonderful vibe. I look forward to many years to come working along side Graham Watches.
Dainese Motorbike Accessories
At the beginning of 2012 I was lucky enough to be invited to do a parade lap of the Isle of Man TT Road Race. Dainese invited me to represent their brand whilst on the lap which I graciously accepted. I've been an avid motorbike rider since a young age, and being associated with such a high quality brand like Dainese was an easy decision to make. I look forward to using their products with all my future motorbike endeavours.
Brand i
I was invited by Wandsworth council to get involved with a new Brand I awareness which helps consumers target purchasing fraud and illegal trade. I was myself a victim of a fraudulent internet purchase, and I wanted to help spread the word about prevention and ways to protect consumers. I like to balance my time working with both high profiled luxury brands and also good causes for the community.
After Dinner Speaking / Prize Giving / School Visits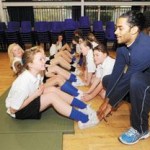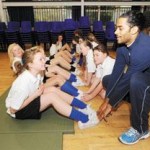 Would you like a motivational talk or inspirational talk to your business, school or organisation? I've spoken at over 100 events worldwide, including an audience of 100,000 at the Birmingham arena – so I can handle any size crowd! I've worked with school children as young as 3 and given motivational talks to teenagers and colleges across the UK.
I've also attended hundreds of prize giving and sports days to help inspire the youth of today in all their future plans and aspirations.
If you would like to have a quotation for any event no matter how small or large it is, please don't hesitate to get in touch.