The High Jump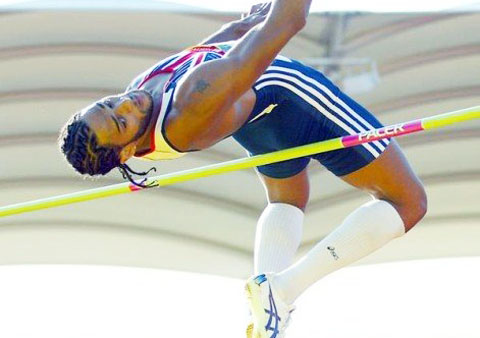 I'm a retired Olympic high jumper. I've been competed internationally for Great Britain for over 21 years, including at the 2000 Olympic Games in Sydney.
The high jump may not be as famous as the 100m sprint, but it's been around as one of the original events in the ancient Greek Olympics. (And it's not the pole vault. Have a look here for a quick introduction.)
The picture above shows me jumping over a 2.24m high bar (yes, that's a good 24cm higher than your house door). I'm doing a jump called the Fosbury Flop, a technique that gives athletes a little extra clearance over the bar.
I retired in 2012 from the high jump after a wonderful career. Not many athletes get to compete for 21 years so I feel very privileged to have been involved in the sport for so long.
More about the high jump
More about me